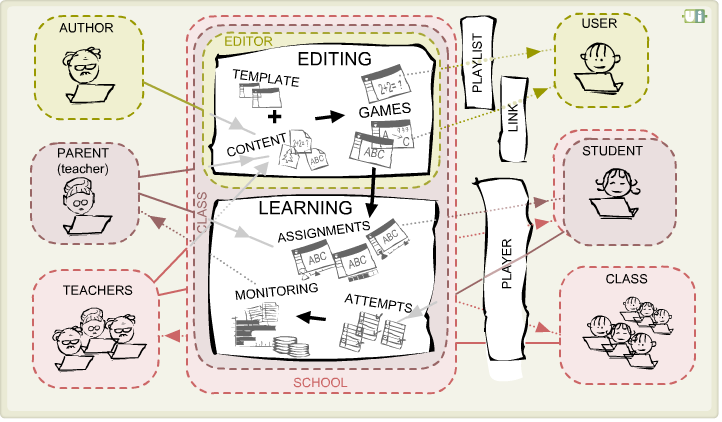 Umaigra (UI) is a web-project of e-learning that comes from the multi-year experience in the development of educational software for school Umapalata.com and proposes a new online system to create, publish, and perform the exercises and practice tests in the form of iterative games.
UI can be easily integrated into the main teaching process as a supplementary educational tool - effective and fun, which can be used both in class and at home, in individual or group mode.
UI is available in two versions: Editor and Class.
UI Editor allows you to create games based on prototypes prepared for the different subject areas, languages, age of students and types of tests.
UI Class allows Teacher to prepare assignments based on games created with UI Editor, deliver them to students, monitor results, export the data report. Students use the UI Player component to perform assignments, accumulate points and prizes, view their own results and overall rankings.